Meet Arcweb User Experience Designer Len Damico
There are lots of people that make Arcweb what it is and a great place to work. One of them is Len Damico. Get to know him in 20 questions…
Full name?
Leonard Joseph Damico, Jr.
Nickname?
Len
Title and role at Arcweb?
User Experience Designer. I help ensure that all the software we make at Arcweb is easy to use, aligned with business goals, and as delightful as it can possibly be. I do this by drawing on my past as an art director, visual designer, front-end developer, interaction designer, copywriter, and user interface designer, as well as the larger team at Arcweb.
---
Learn how our team used smart UI design to develop an error-reducing, cost-cutting pharmaceutical dashboard.
---
What's your tech setup?
A 2009 MacBook Pro in which I've pretty much upgraded everything but the motherboard. (Plus various iOS devices which have mostly been co-opted by my two boys.)
What were you doing before Arcweb?
In my previous life, I was an art director at a very large Philadelphia ad agency. Once I was emancipated from that role, I consulted and freelanced for a while, ending up at a small but mighty interactive shop in Wilmington called essentia creative.
Where do you live?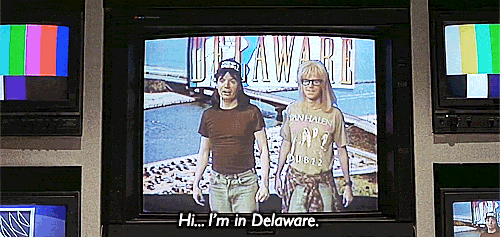 What sealed the deal for you to join Arcweb?
I had been following Johnny and his work at GUIwerks for a few years before he reached out to me as Arcweb's team grew. This was the first interview process in my life in which I never caught even the faintest whiff of BS. Everyone I interacted with was genuine, transparent, and believed in what Arcweb was building. It's hard not to want to be a part of something like that.
Favorite lunch spot in Old City / N3rd St.?
Either Eulogy or European Republic. What can I say? I love fritjes and fancy sauces to dip them in.
If you could trade positions with anyone on the Arcweb team, who would it be and why?
Gonna say either Ryan Haaz or Jess Victor. People who are always looking at the bigger picture as a team grows are fascinating to me. They're truly the glue that holds Arcweb together.
You get one book to read for the rest of your life. What is it?
Franney and Zooey by JD Salinger.
Android or iOS?
iOS.
What's the furthest from home you've ever been?
Probably Nintendo of America's headquarters in Redmond, Washington.
Thoughts on Taco Bell breakfast, regardless of whether or not you've indulged in it?
Nope.
You get one superpower. What is it and why?
The ability to manipulate time. Time is our most precious resource. Everything else is negotiable, but time marches on, no matter what.
If you had free time and a full team, what problem would you seek to solve with technology?
Having an accurate, real-time, predictive and secure picture of one's health. The idea of faxing paperwork from office to office or hand-writing intake forms in 2014 is maddening to me.
You've got friends visiting Philly from out of town for 24 hours. Where are you taking them?
We're walking around Old City. No specific place in mind, just going wherever the spirit moves us.
Favorite band/artist?
That is an impossible question to answer. I'll just say I really liked the most recent records from The New Pornographers, St. Vincent and Joyce Manor, and I'm listening to The Long Winters' "When I Pretend To Fall" as I type this. (Yes, I am having a Rob from High Fidelity moment right now.)
Thoughts on wearables?
I don't even wear a watch, so I might not be the guy to ask. I will say I don't necessarily want an Watch for myself to wear, but damn, am I excited to design for that interface.
In your opinion, what's the number one reason why a business would hire Arcweb?
Because life's too short for crappy software.
And that's Len. Say hey on Twitter: @lendamico.